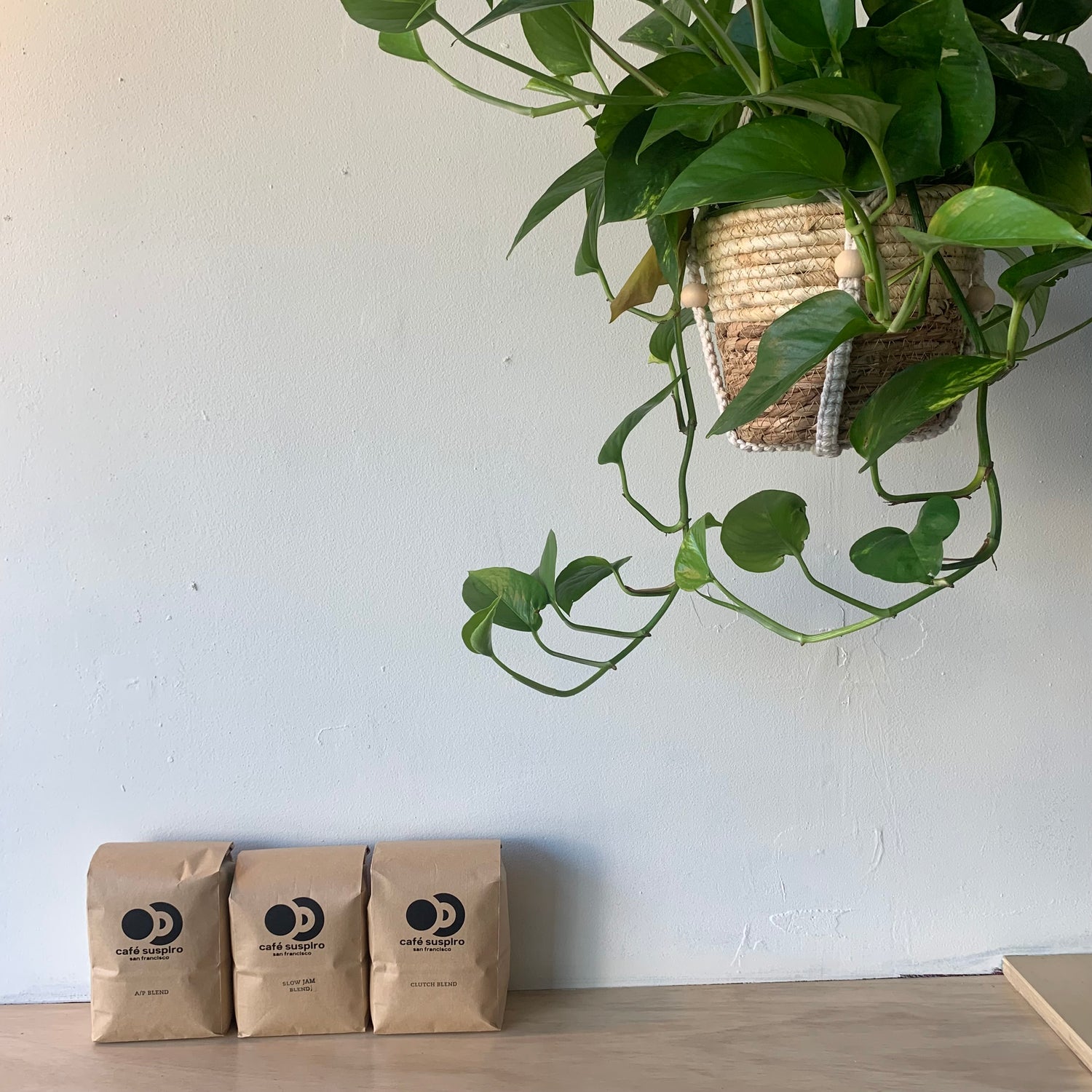 Beans, beats, and books!
Shop for Cafe Suspiro specialty coffee beans, records, and music-themed books online or in person at our shop: 1246 Folsom Street in San Francisco's SOMA West neighborhood.
Store Hours:
M-Th 8-4, F 8-3, Sa 9-3.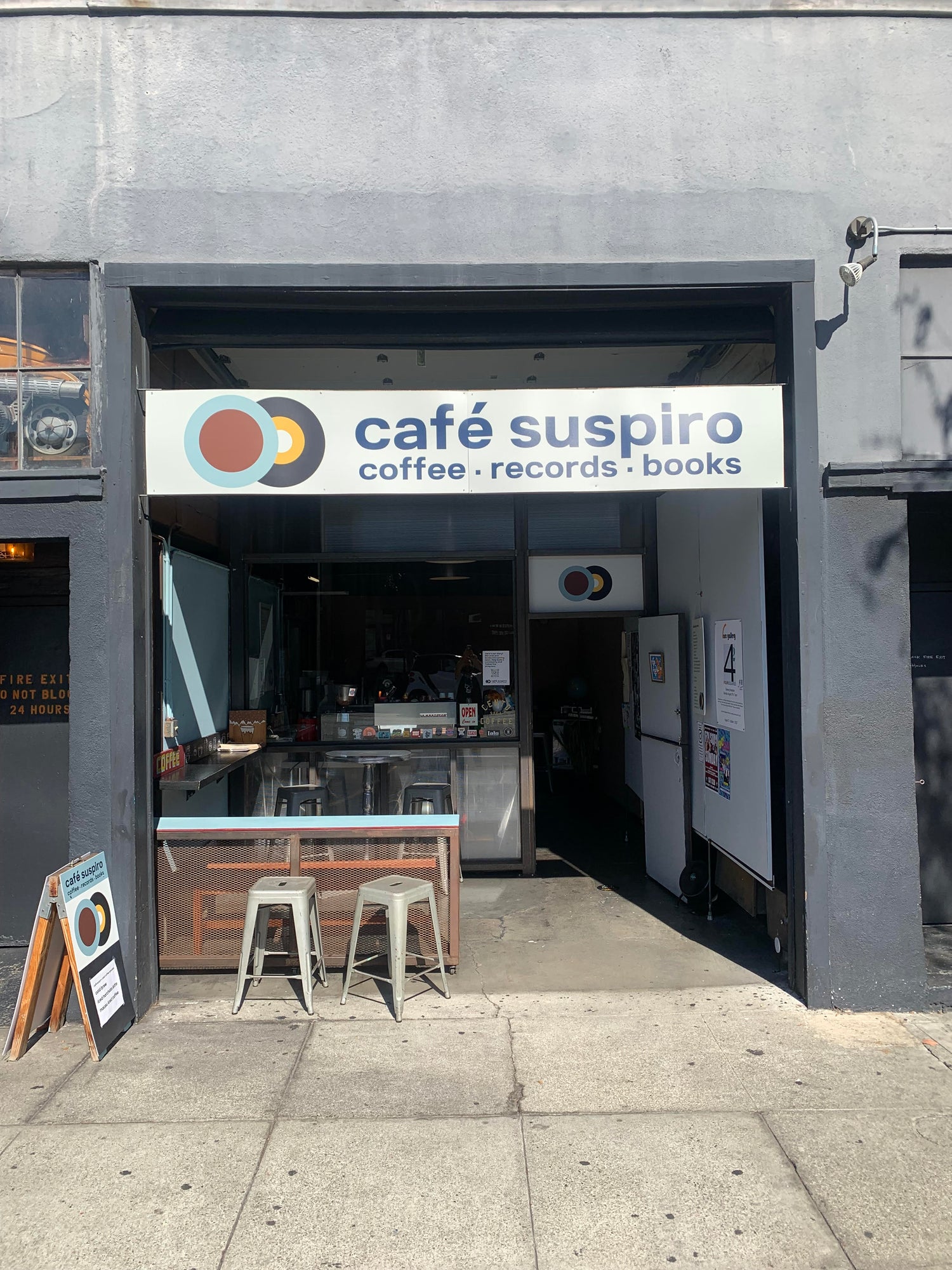 Visit us!
Come by for a cup and browse through our records and books! We have alot more than posted online! We also buy and sell used records and music-themed books! email: raul@cafesuspiro.com
Location: 1246 Folsom Street between 8th and 9th Streets in San Francisco's SOMA neighborhood.